Inkjet Integration
adphos Towers systems are a family of high performance, cost effective solutions which enable the inkjet integration of digital monochrome, spot or process color inkjet printing with traditional offset web presses and finishing lines. adphos Towers' can also be used in offline applications as laser printer replacement systems and can be configured for any inkjet technology.
adphos Towers' are available in portable, simplex, and duplex configurations and can be configured for speeds in excess of 3,000 fpm (914 mpm). With three standard web widths, a wide range of options, and field upgradeability, adphos Towers' can be configured and reconfigured to meet your applications both now and well into the future.
The extreme accuracy of adphos Towers printhead positioning systems coupled with proper web handling and closed loop registration controls allows for imperceptible head to head and rail to rail printhead stitching for monochrome and process color applications that rivals the finest offset presses.
With a adphos Towers system, it is possible to start with a basic monochrome system, and as your business and requirements grow, upgrade with additional printheads, carriages, turn bars, camera systems and additional drying modules for increased drying capacity. Upgrades can be performed on-site at your facility.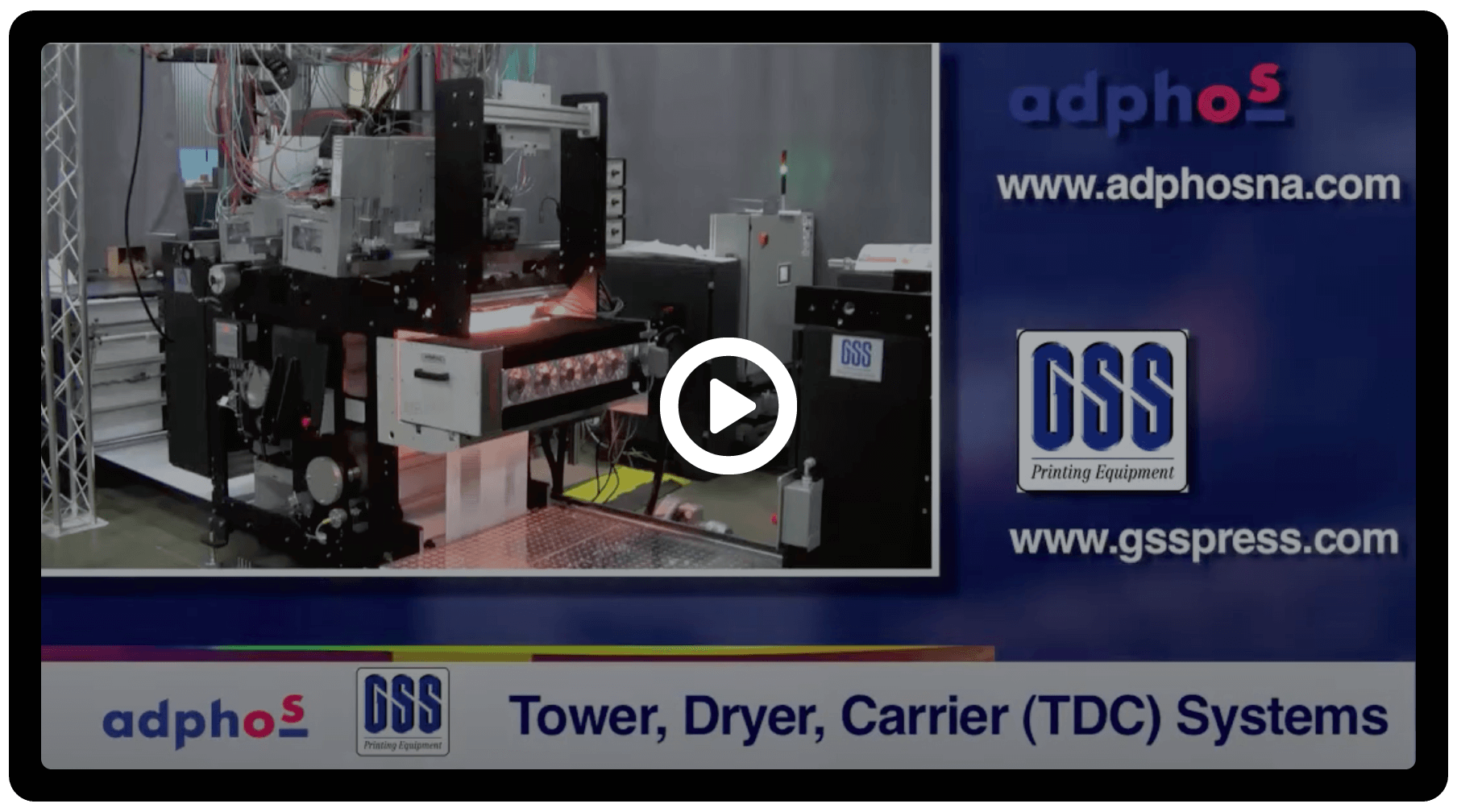 The video above is linked to an external website. By clicking on this link, you will be redirected to an external website where you may be subject to their privacy policy and data collection practices. Please review their privacy policy to understand how your data is handled when visiting the external website.
Inkjet Integration Solutions:
---
Want to learn more about how adphos can benefit your company? Click here.